The greatest gift to the city of Berlin by Christo and Jeanne-Claude.
After almost three decades of preparation and endless negotiations with changing chancellors and members of national and local government, the Reichstag building (architect: Paul Wallot, 1894) was finally wrapped by Christo and Jeanne-Claude before being refurbished by Sir Norman Foster for use as the re-united Germany's parliament building.
Within a few weeks, the art (master-)piece gathered millions of people from all over the world in a peaceful manifesto.
If you want to know more, please read: 'Christo, Der Reichstag', published by Michael S. Cullen and Wolfgang Volz, Suhrkamp Verlag, 1984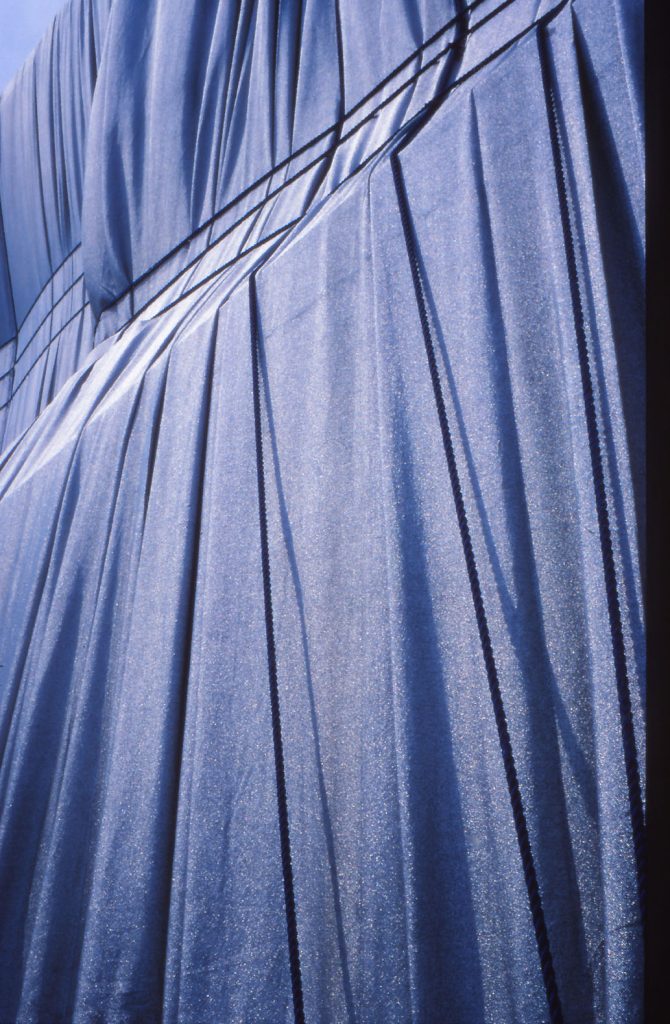 photos © Heiko Weissbach