0-emission building at the harbor front in Copenhagen.
Competition 2008, 1st price ex aequo, architect: Sauerbruch Hutton, Berlin. Project management in both stages of the competition: Heiko Weissbach
From the jury-report:
"An exciting, innovative and ambitious project with a heightened focus on sustainability.
The proposed scheme is an exciting new interpretation of the interplay between a warehouse and the modern day office building, and is the scheme in the competition, which most convincingly allows sustainability to attract and technology to form the architecture.
The buildings façade is clad with glazed panels, which contain both solar panels and solar shading fins which are painted in varying colours, and in a beautiful expression, alter its appearance during the day and the year. Active thermal floor slabs are used to heat the floor plates, where the heat via a heating pump is collected from the excess generated from the server rooms. Similarly, the active floor slabs are cooled in the summer by chilled water from the nearby harbor basin. A 'flying roof' with a canvas canopy collects the wind, which generates 20 small horizontal wind turbines on the roof placed below the canopy.
The functions of the competition brief are spread over 6 floors, inter-connected by a winding and prominent staircase. A series of core functions are located asymmetrically along a linear axis, which allows for flexible disposition of office units. Along the cores are established a series of openings in the floorplates, which in the buildings darkest zones, add daylight and allow for communication between the floors. This scheme has the highest gross to net ratio with variations in floor plates and efficient larger offices in the curved wings. The façade module allows for a high degree of flexibility, where large offices are located at the circular ends of the building. There is a terrace on every floor, providing light and fresh air for the users, with a large roof terrace facing the prominent views."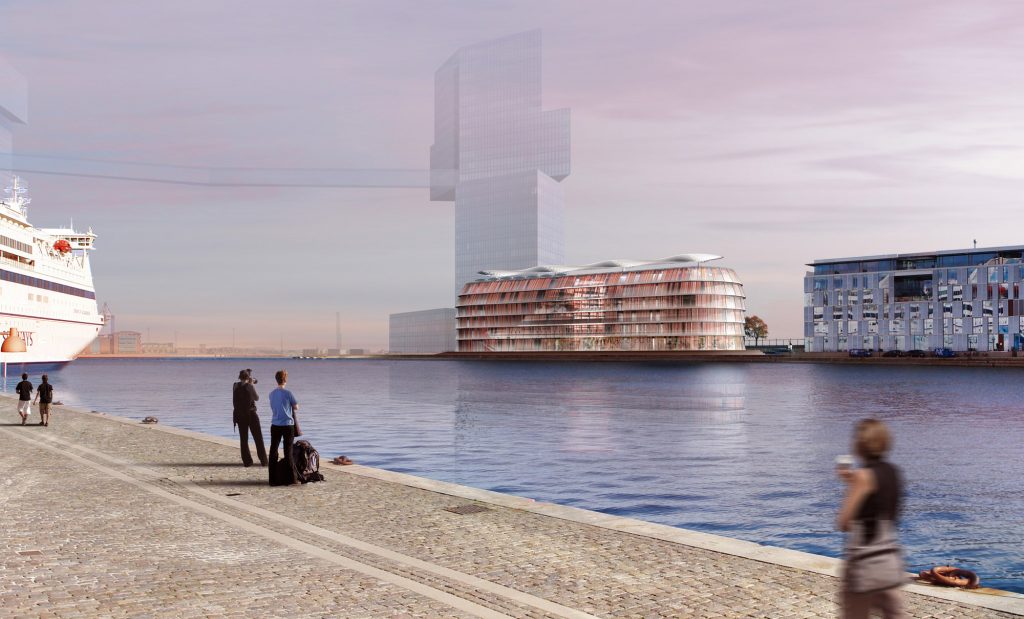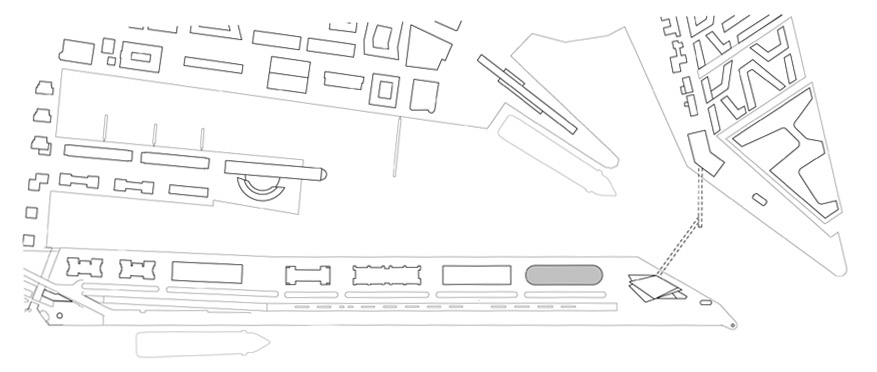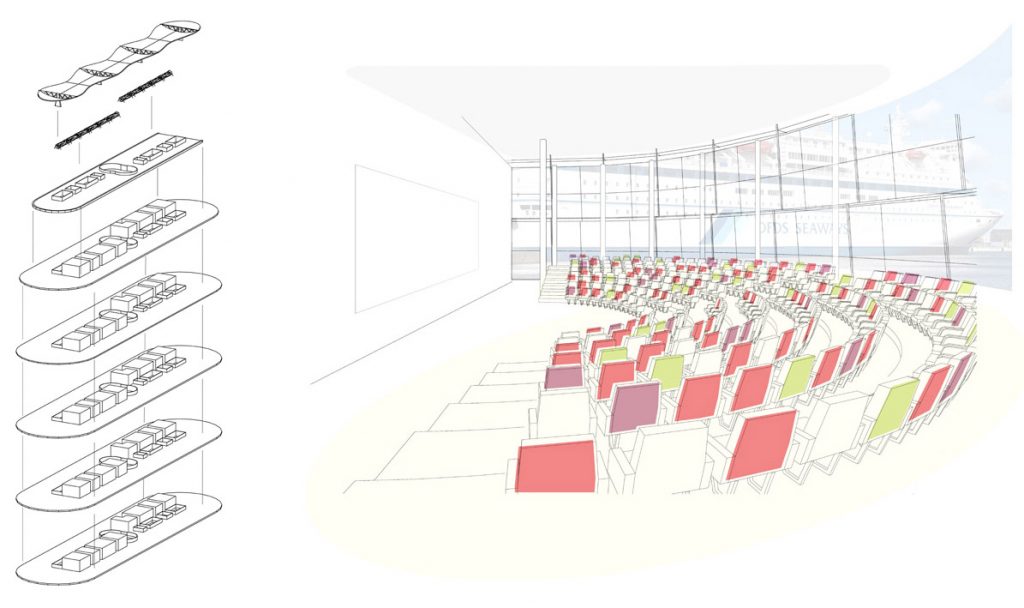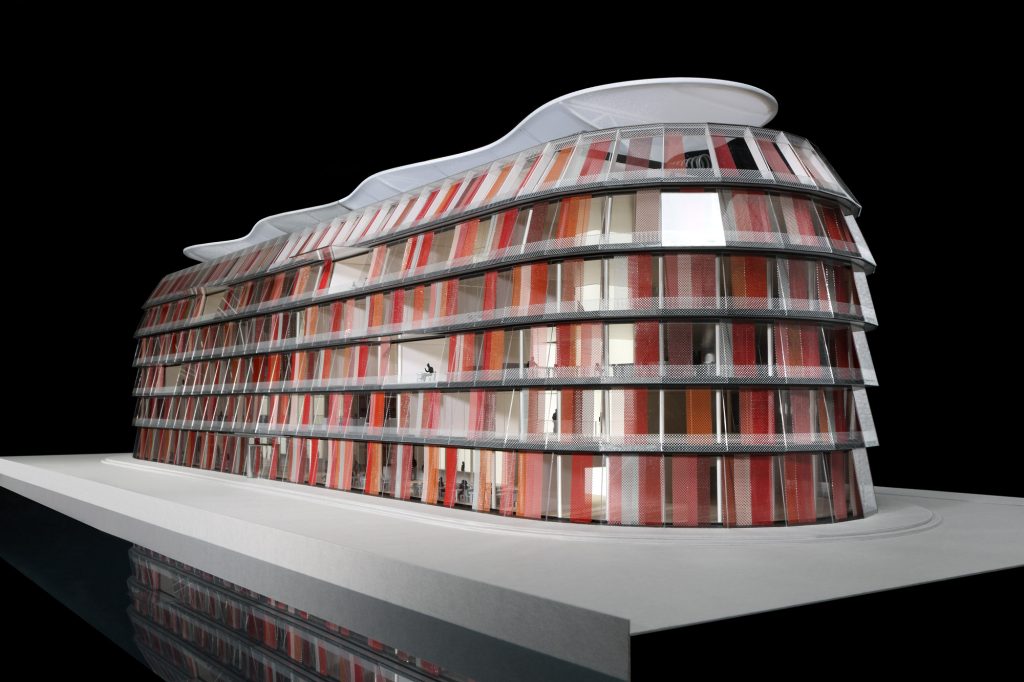 © alle Illustrationen: Sauerbruch Hutton